Here we want to share our experience climbing in Tuscany.
I called a friend asking for advises and my initial idea was to climb in Monsummano. He said well there is my local crag and it is a nice place, but if manage to go Camaiore is a place worth visiting. There are many sector and the rock is better, I'm pretty sure you will love there.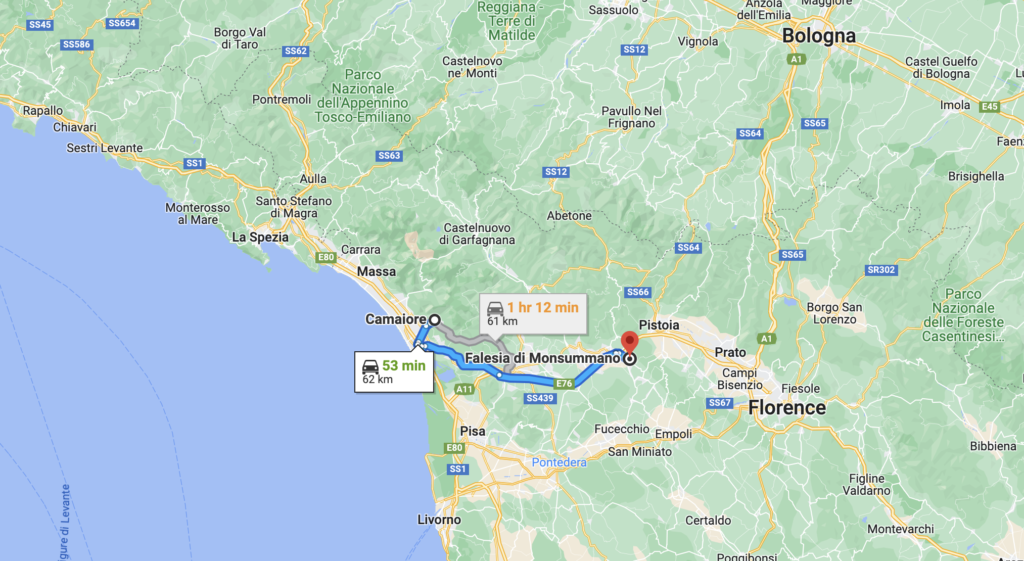 We were heading to Livorno to in the next day take a ferry to Sardinia. And extra hour or so sounded like a fair compromise so we went to Camaiore.
The Sectors
We usually follow 27crags to find the sectors and instructions but for Camaiore the information is not that accurate but we did find some local web sites like this one
http://www.camaiorerockclimbing.it/
We decide to go to a sector called Giardino degli elfi or Elf's garden and for that sector 27crags is completely inaccurate.
Giardino degli elfi
The crag is near of cemetery, in the road is possible to spot it. There are no proper parking place so you need to find your way in the road, so arriving earlier mainly if you are in a big car is wise.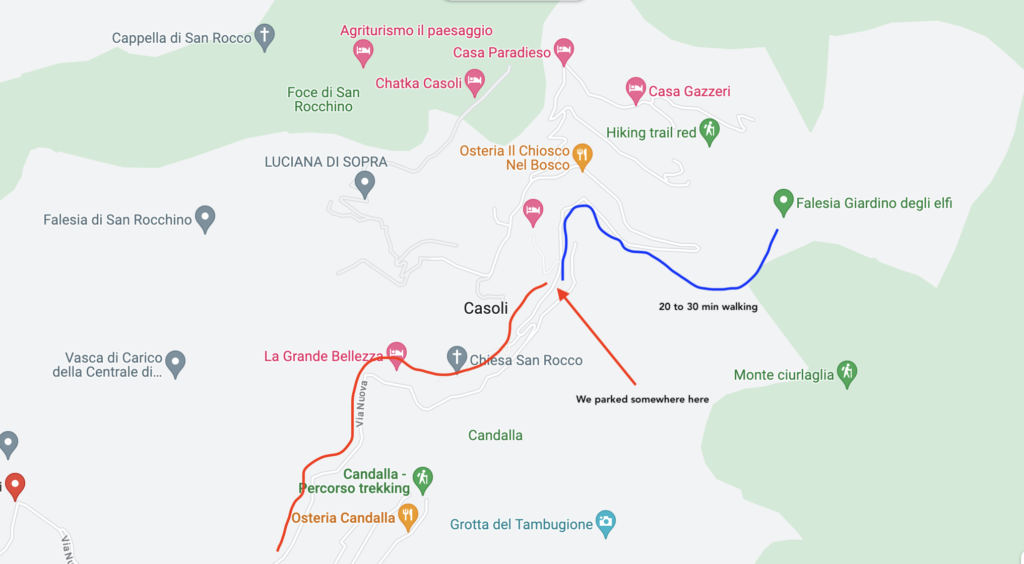 The trails starts in the road where you park and you will find a way down near the bus stop before the big turn.
When you start going down you will find a path on your left, keep going until you find a church and there you will find a way up in your left again. Continue for 5 minutes or so and you will reach a bridge and you are in the sector.
Before bridge there is a way up if you climb up you find the crag. Also crossing the bridge there are routes to climb it is up to you to choose.
When you reach the crag it starts with some unfinished projects, keep going up between the rocks to find the canyon.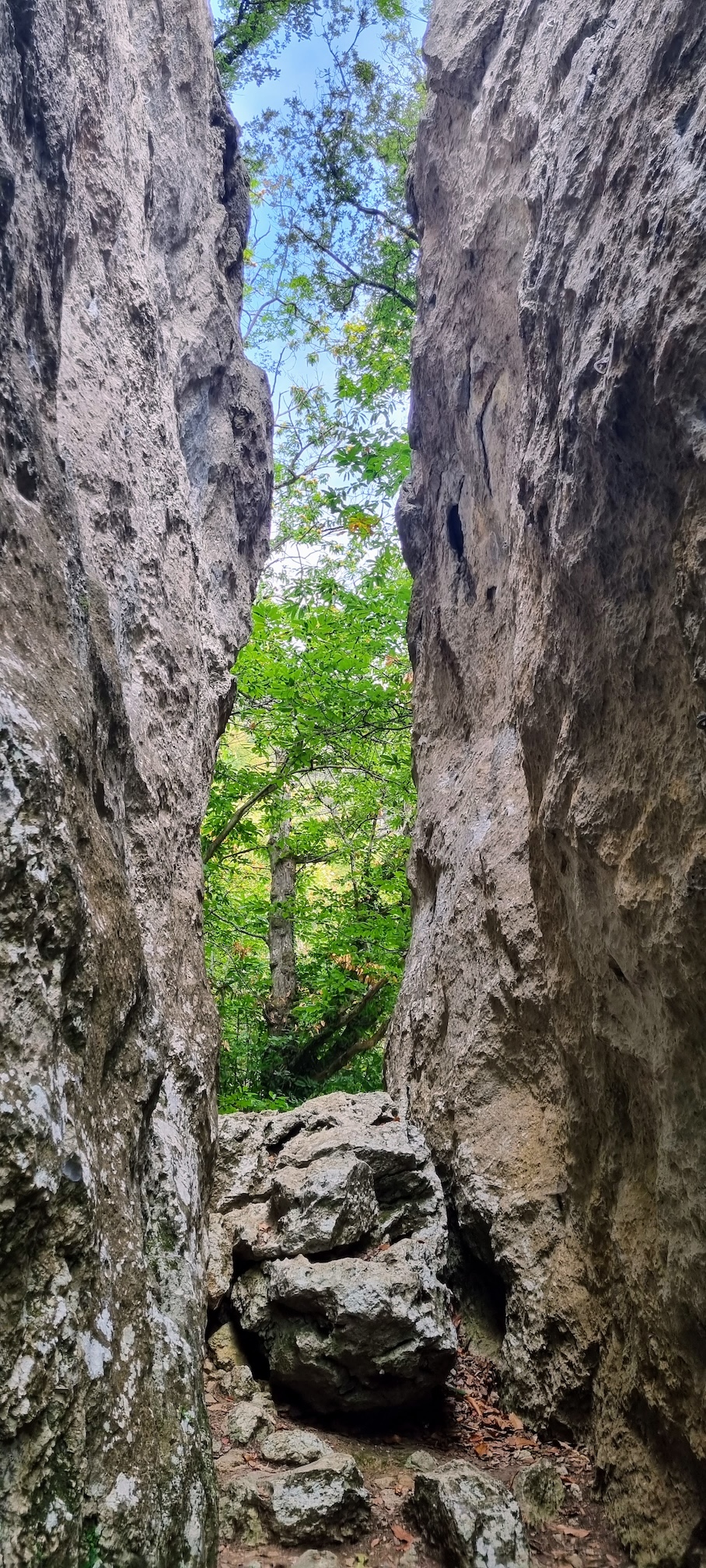 Beautiful place, definitely worth visiting.
And this was the last place we are climbing in Italy, now we are heading to Sardinia that is a still Italy but a different one on all aspects.
See you there!