We first thought about going home, meaning from Abisko drive down to Sardinia but we found out that Coupe Icare was happening in this very weekend, so we decided to push as hard as could to reach France and stay there for a while.
What is the Coupe Icare Festival?
Coupe Icare Festival is a celebration of the passion for free flight and a showcase of the extraordinary world of paragliding and hang gliding. Since we moved to Europe this is an event every year we will attend.
It is an annual event held in the region of Saint-Hilaire-du-Touvet and Lumbin in the French Alps. This unique festival is a vibrant celebration of free flight, attracting thousands of participants and spectators from around the world. Its roots date back to 1974 when a group of passionate hang glider pilots organized a small gathering. Over the years, it has grown into the biggest and most renowned free flight festivals on the planet and this year it is celebrating the 50th anniversary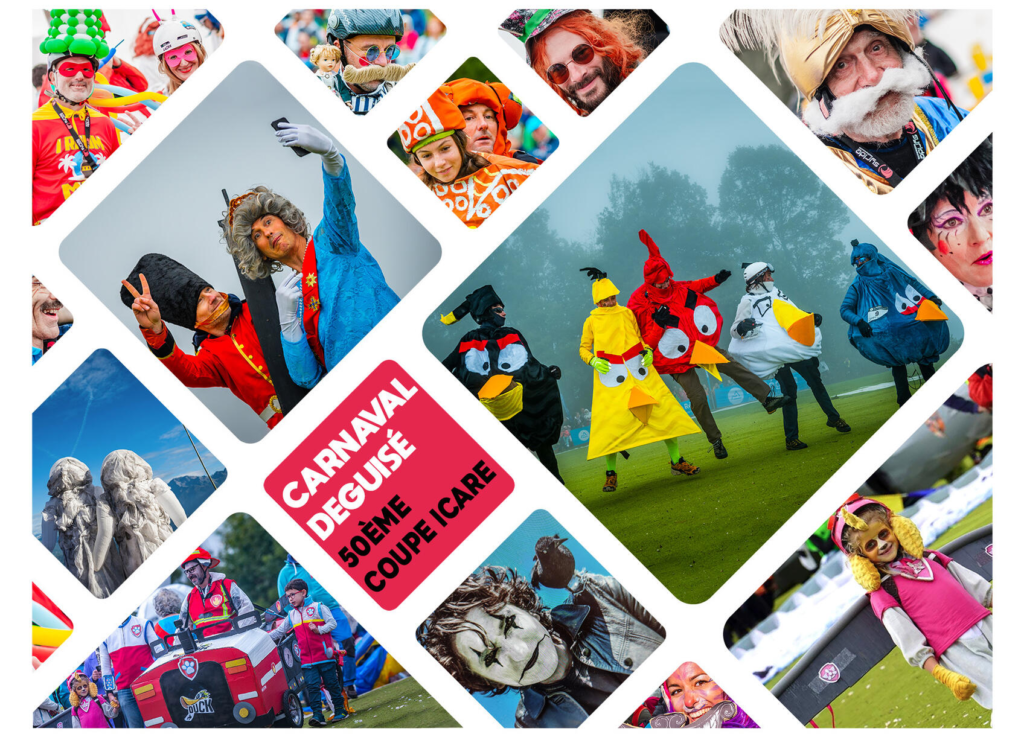 The Spirit of Free Flight
At the heart of the Coupe Icare Festival is the spirit of free flight, but the event will deliver this passion to the public with artistic and funny interventions.
This makes the event not only a place where pilots will gather, but a vibrant atmosphere for everybody to enjoy the day while knowing this incredible world in a fun way. There are many activities happening there.
The Highlights of the Festival
Aerial Shows: The Coupe Icare Festival is famous for its breathtaking aerial shows. Pilots from around the world come to demonstrate their skills, performing intricate maneuvers, acrobatics, and choreographed routines in the sky. It's a visual spectacle that leaves spectators in awe.
Icarnaval: One of the festival's quirkiest traditions is the costume contest. Pilots and spectators alike dress up in elaborate, whimsical costumes, adding an element of humor and fun to the event. The skies over Saint-Hilaire-du-Touvet become a canvas of colorful characters during this time.
Trade Fair: The festival features a bustling trade fair where visitors can explore the latest in paragliding and hang gliding equipment. It's a great opportunity for enthusiasts to connect with manufacturers and experts, making it a hub for innovation in the field.
Film Festival: For those who appreciate the artistry and adventure of free flight, the Coupe Icare Film Festival is a must-see. It showcases a selection of films and documentaries dedicated to the world of free flight, providing insight into the passion and excitement of this sport.
Educational Workshops: The festival also offers educational workshops and seminars for those interested in learning more about paragliding and hang gliding. Novices can get a taste of what it's like to take flight, and experienced pilots can enhance their skills and knowledge.
A Community of Passionate Flyers
What truly sets the Coupe Icare Festival apart is the sense of community it fosters. Whether you're a seasoned pilot or someone who's never touched a glider, you'll find a warm and welcoming atmosphere. It's a place where novices can learn from experts, where friendships are forged, and where the love of free flight is shared by all.
A Skyward Adventure Awaits
The Coupe Icare Festival is a reminder that the dream of flight is not limited to the realm of commercial aviation. It's an exhilarating celebration of the human spirit's enduring desire to soar above the clouds. If you've ever looked up at the sky and wondered what it would be like to leave the ground behind, this festival is an invitation to experience the magic of free flight. So, mark your calendar, pack your sense of adventure, and join the vibrant world of paragliding and hang gliding at the Coupe Icare Festival. It's an event that will take you to new heights and leave you with memories that will last a lifetime.