While making our way to Dresden I started searching for a place to climb and the closed place google suggested us was a small city called Rochlitz
From wikipedia you can read this:
Rochlitz is situated in the Natural Region Sächsisches Lössgefilde ("Saxon Loess country") and its sub-region Mulde-Lösshügelland ("Mulde Loess hill country"). Rochlitzer Berg (ca. 349 m (NHN)) is of Rotliegendvolcanic origin (latest Carboniferous to Guadalupian) and consists to a large extent of so-called Rochlitzer Porphyr, a rhyolitictuff or ignimbrite. Due to its colour and structure, this rock is used in representative buildings in the wider region like the Old Town Hall in Leipzig and is mined in deep quarries. Pleistocenesediments (sand, gravel) are excavated in the surroundings of the town.
Porphyr is a type of rock, that I've never heard of 🙈.
Anyway, indeed the town is lovely with many constructions done with this red rock.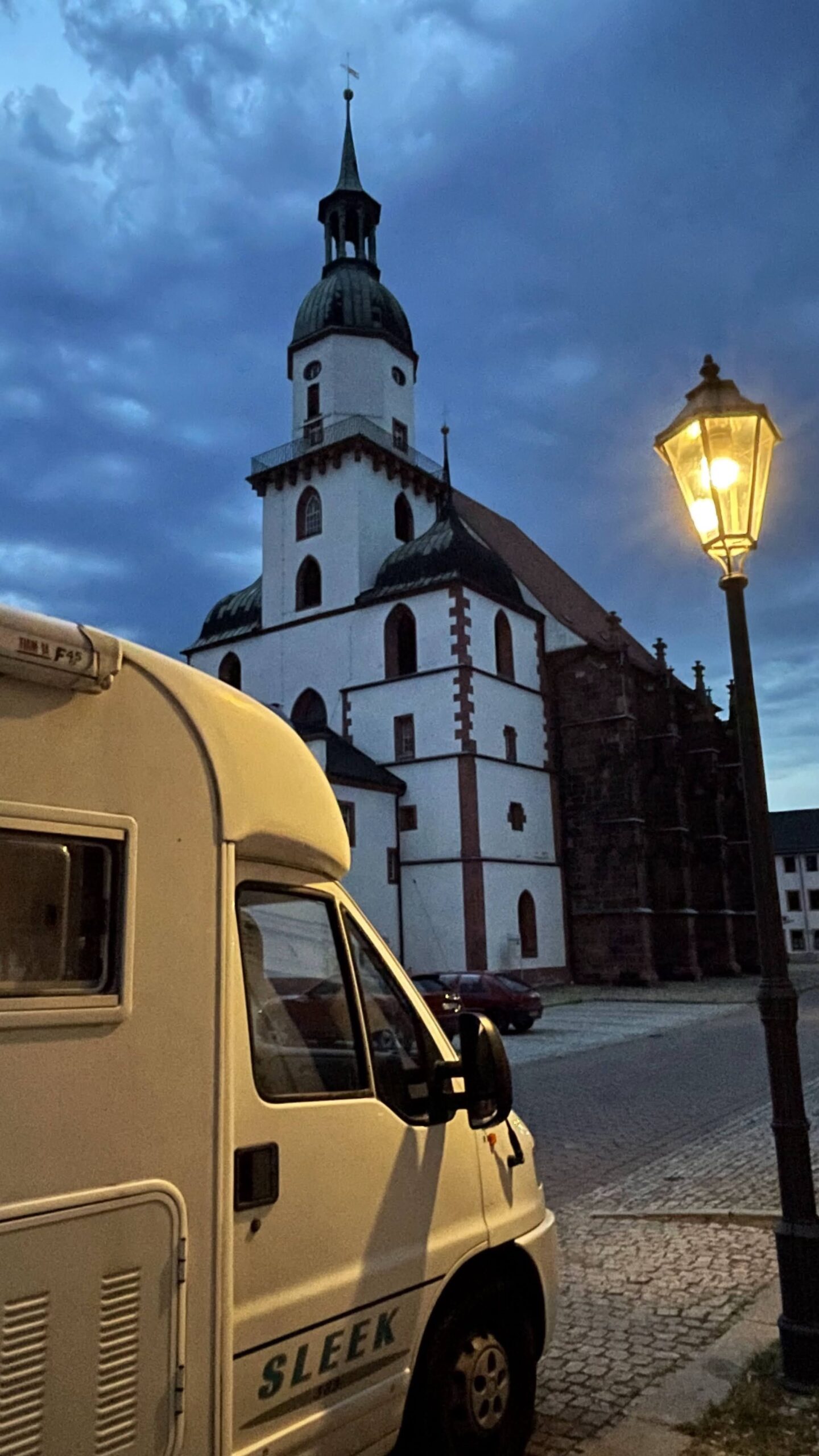 The climbing "gym"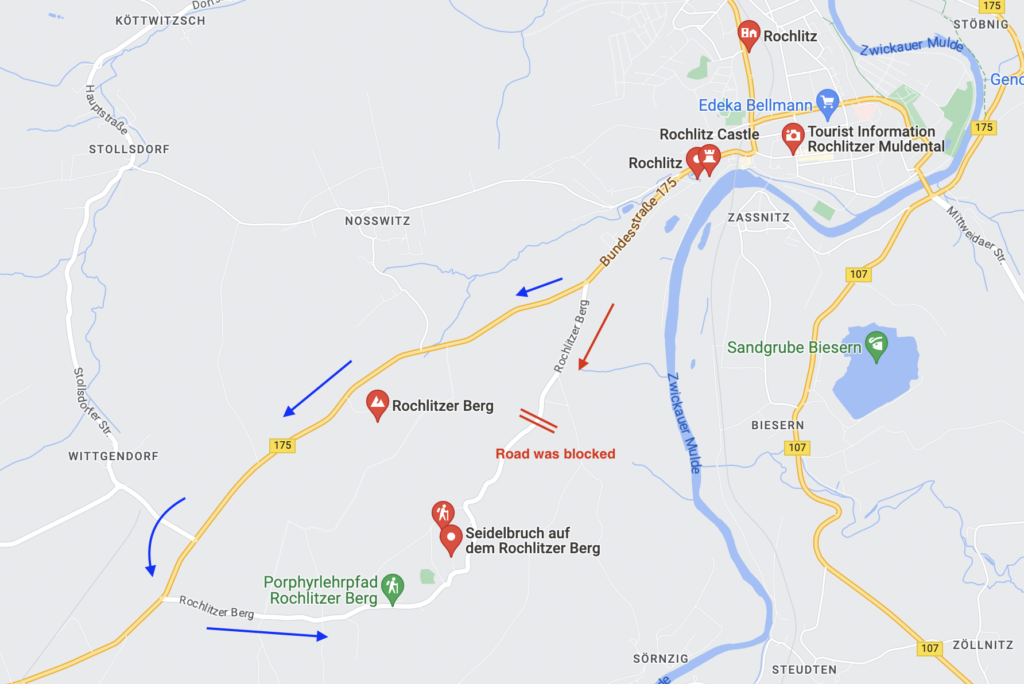 The crag is located 5 min from the city and when we visited one of roads were blocked so we had to walkaround and find another way to reach the place.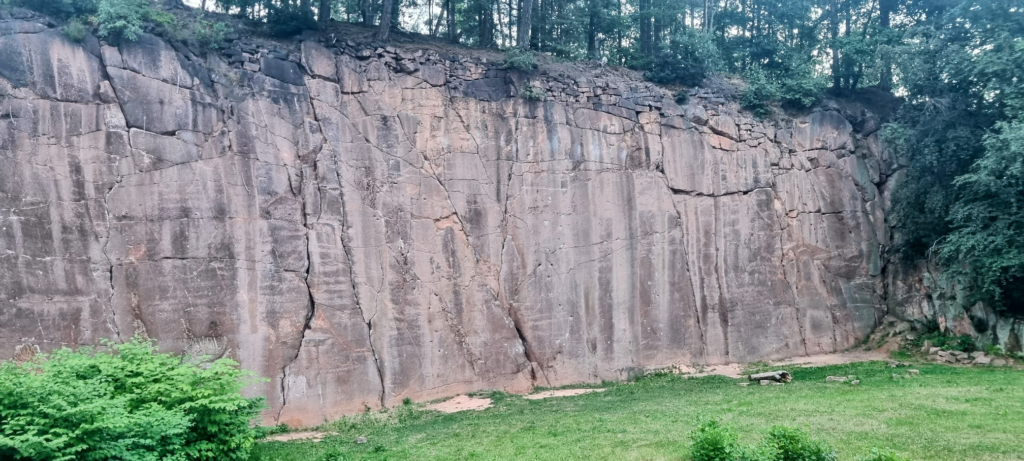 The place used to be a rock extraction, and there are many old tools in the area. There are also some trails showing the story of the place. On the climbing side, the local climbers made this "gym" that is quite particular. The rocks Are soft enough to be easily molded, so while many of rock features are natural, other were craved by the local climbers in order to allow the climbing.
When climbing here is super important to pay attention to the rules:
Use a helmet
Only climb the bolted routes
It is definitely a particular place that will allow you a different climbing experience